TOFU STIR
FRY RECIPE
Tofu Stir Fry can be cooked using varieties of vegetables. It is a veggie stir fry over brown coconut rice, and the entire food is ready in less than 30 minutes. This dish is famous in San Antonio.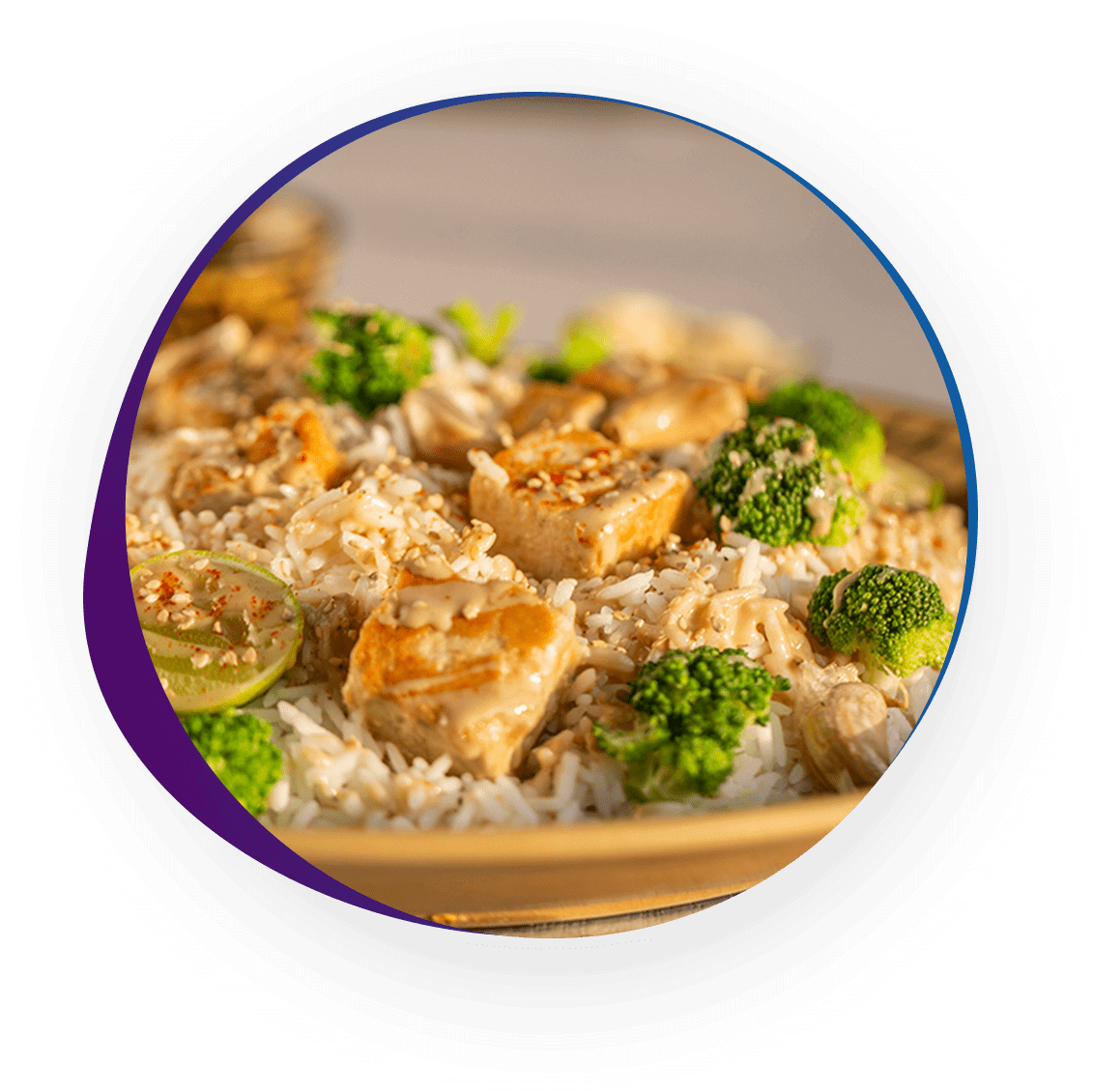 1 14 ounce package extra firm tofu,
drained, pressed at least 15 minutes,
and cut into 1 inch cubes
2 tablespoons sesame oil
1/4 cup tahini
2 1/2 tablespoons maple syrup
2 tablespoons sriracha sauce, or
more to taste
1 tablespoon soy sauce
1 teaspoon rice wine vinegar
2 garlic cloves. minced
1/2 tablespoon freshly grated ginger
3-4 tablespoons water
For serving :
Cooked rice
Chopped scallions
Toasted sesame seeds
broccoli floret (boiled)
Method
Coat the bottom of a large skillet with sesame oil and place over medium heat. When the oil is hot,
add the tofu in an even layer. Cook for about 10 minutes, flipping once or twice, until the tofu cubes
are browned and crisp on multiple sides.
Make the sauce while the tofu cooks. Whisk the tahini, maple syrup, sriracha, soy sauce, vinegar,
garlic and ginger together in a small bowl. Thin with 3 to 4 tablespoons of water.
Once the tofu has finished cooking, lower the heat to low and pour the sauce over the tofu, flipping
a few times to coat the tofu in the sauce. Cook just until the sauce is hot and begins to bubble, about
1 minute. Careful here — cooking it too long will dry out the sauce. Remove from heat.
Divide into plates with rice, and top with sesame seeds, tofu, scallions and broccoli floret.