RAJMA CHAWAL
SUSHI WITH SOYA RECIPE
Rajma Chawal Sushi with Soya is a new exciting disk focus on Sushi with a desi twist. However, it retains the authenticity of Japanese flavor. The dish is very innovative. It looks like a regular Rajma Chawal with a Japanese kick.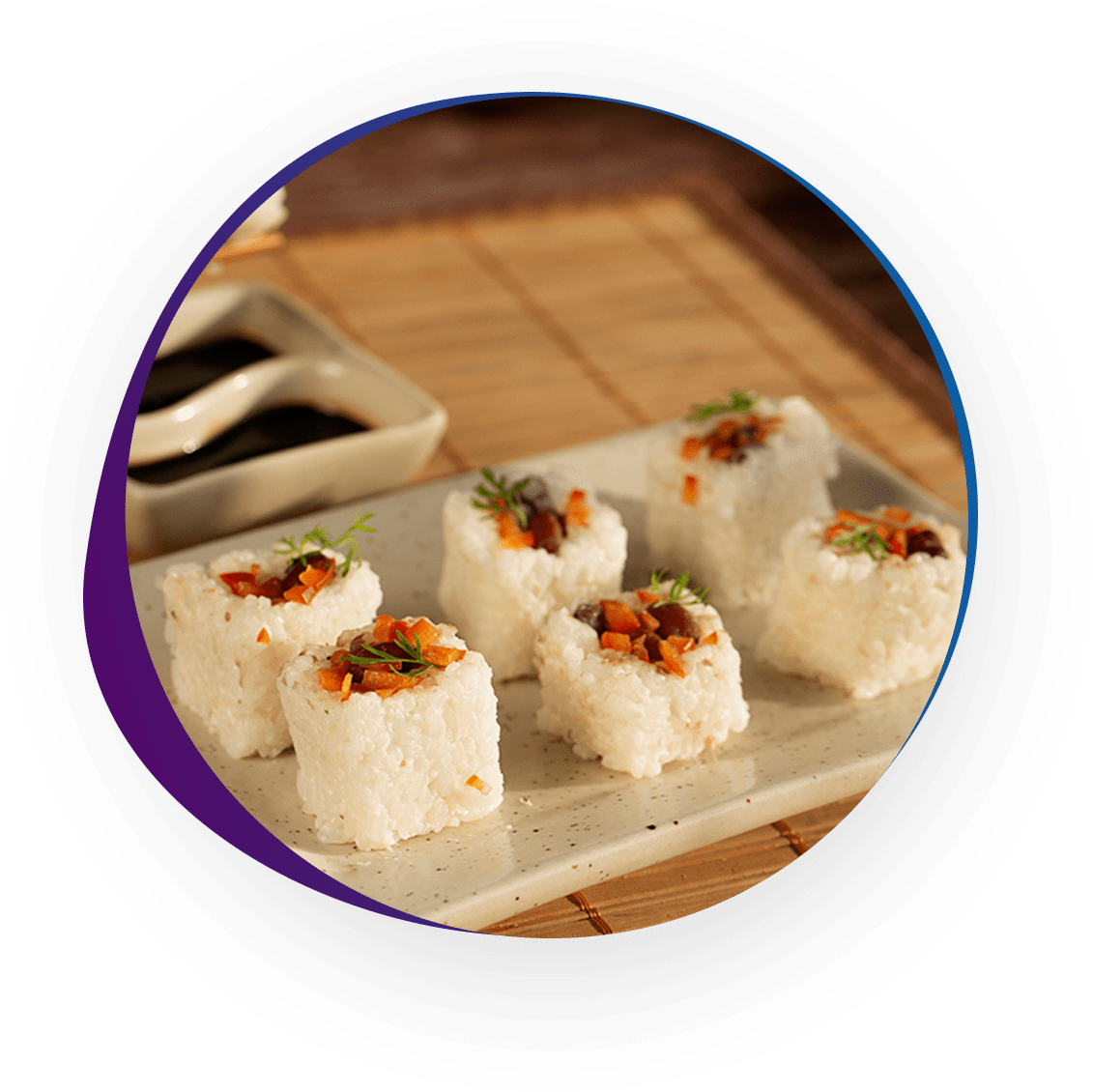 1 cup Cooked rice
1 cup rajma (cooked)
1 tablespoon rajma masala
½ tomatoes puree
½ onion chopped
1 teaspoon garam masala
1 teaspoon chilli powder
1 teaspoon turmeric powder
1 teaspoon ginger garlic paste
Salt, to taste
2 cup Sushi rice
1 tablespoon Rice vinegar
Sugar to taste
Red bell pepper (all Julianne slices)
Yellow pepper (all Julianne slices)
Method
To begin Rajma masala take a kadhai put some oil. Add ginger garlic paste, onion.
Once it translucent add tomato puree and let it cook till masala gets thick. Now add cooked rajma
and all the other masala.
Mix it well and let it cool down.
In a mixing bowl, take rice vinegar, sugar, add rice to it and mix.
Take rice and spread rice mixture over the sushi mat in a thin layer. Don't cover the edges.
Arrange the rajma masala in a single line, add red and yellow bellpepper. Don't overcrowd.
Start rolling it. Press it so that the roll gets tightened.
Cut the roll into half first with sharp knife. Don't put pressure on knife while cutting.
Just make back and forth motion. Cut them into 1/2 inch thick pieces. Serve them with soya.