PIZZA BOMB RECIPE
Pizza bomb is ball-shaped pizza, which is full of stuffed and baked bread. It is mainly used as a snack but also used in lunch. Food is natural to serve and requires very less time to cook.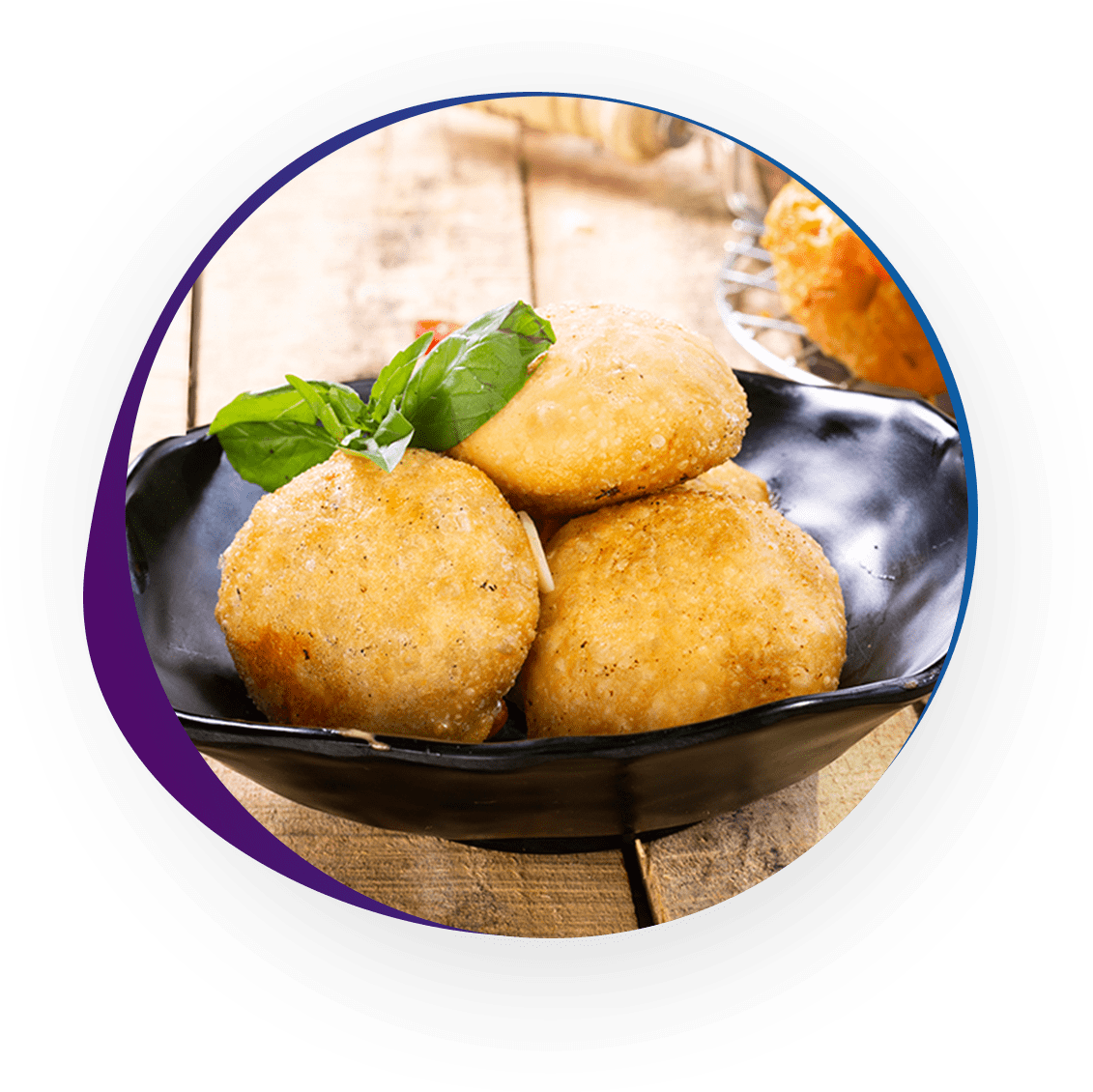 ½ cup water, warm
1 tsp sugar
1 tsp dry yeast
1½ cup maida / plain flour / all purpose flour / refined flour
¼ tsp salt
2 tbsp olive oil
¼ cup pizza sauce
1 tomato, sliced
6 cubes mozzarella cheese
6 pieces jalapeno
2 tbsp milk, to brush
Other Ingredients :
2 tbsp butter, melted
2 cloves garlic, chopped
½ tsp mixed herbs, basil,
marjoram, oregano, rosemary,
sage, thyme
½ tsp red chilli flakes
Pinch of saltz
Method
Firstly, pinch a small ball sized pizza dough and flatten with hand.
Spread 1 tsp of pizza sauce, and top with tomato, cheese and jalapeno.
Bring the edges together and secure tight.
Place it on butter paper and brush with milk.
Further bake in preheated oven at 180 degree celcius for 15 minutes or till it turns golden brown.
Now prepare the butter seasoning by mixing 2 tbsp butter, 2 cloves garlic, ½ tsp mixed herbs, ½ tsp
red chilli flakes and pinch of salt.
Brush over baked bomb.
Finally, serve cheesy pizza bombs hot along with some sauce.