PANEER
KHEEMA PIE RECIPE
All age group people love paneer Kheema Pie it's tough to say no to Paneer Kheema Pie. The food is cooked with mashed potatoes, mil, butter, onion, and many other ingredients. Enjoy this fabulous dish with your family and friends during special occasions.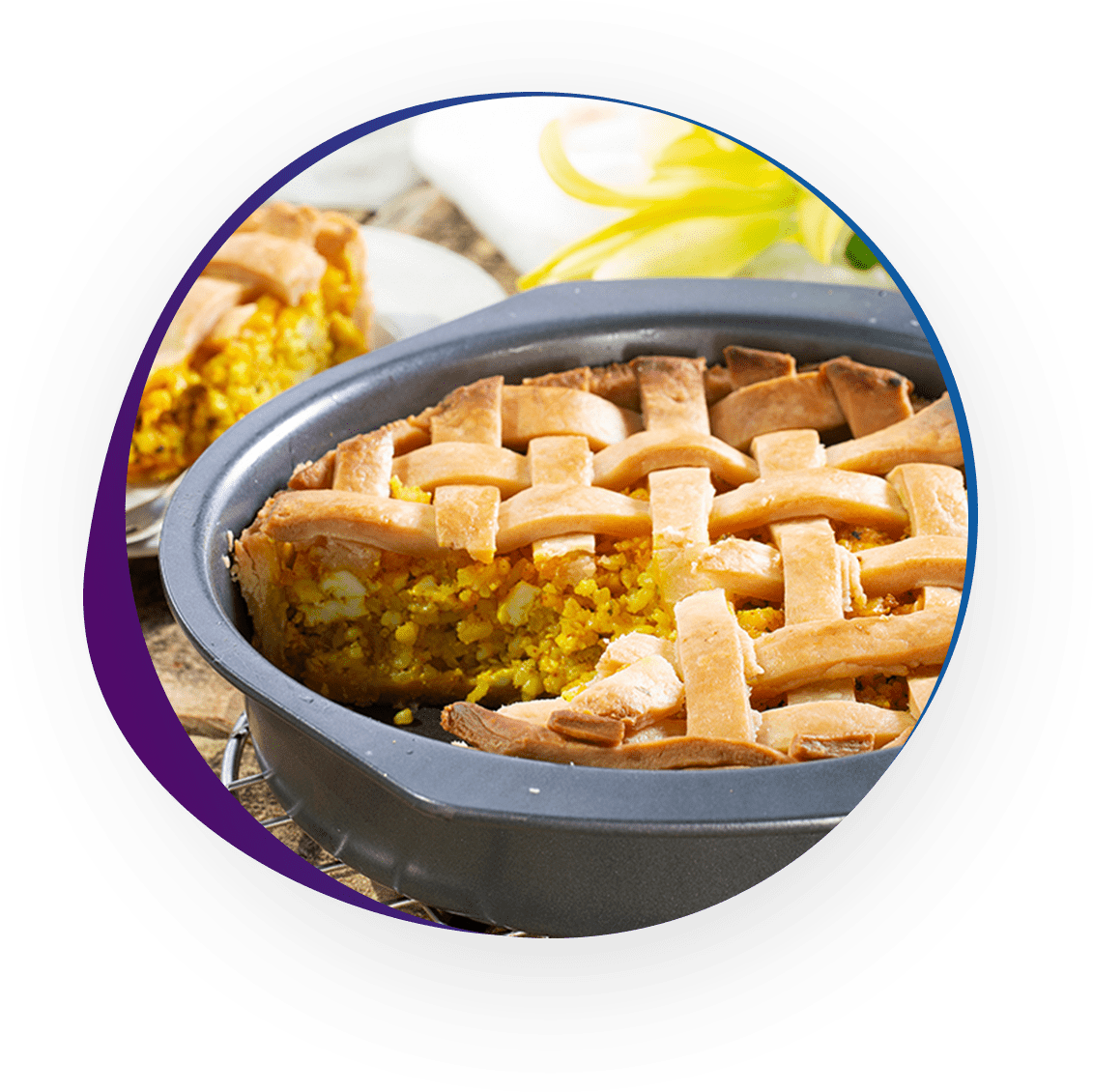 1 cup shredded cottage cheese
2 pinches salt
1/2 cup mozzarella
1/2 cup diced red peppers
1/4 cup diced capsicum (green pepper)
1/4 teaspoon mustard seeds
1 teaspoon onion seeds
1/2 teaspoon powdered asafoetida
1/2 teaspoon powdered turmeric
1/2 teaspoon salt
1 teaspoon all purpose flour
1 tablespoon virgin olive oil
1/4 cup diced yellow pepper
1 teaspoon fennel seeds
1 teaspoon fenugreek seeds
1/2 teaspoon cumin seeds
1 cup sliced onion
1/2 teaspoon chilli powder
3/4 cup yoghurt (curd)
4 tablespoon all purpose flour
2 tablespoon diced frozen butter
1 pinch salt
4 tablespoon water
Method
Firstly mix together fennel seeds, mustard seeds, fenugreek seeds, onion seeds, cumin seeds and
asafoetida in a small bowl.
Heat a little oil in a sauce pan and add the seeds mixture. When they crackle, add the sliced onion
and saute till it turns translucent.
Now, add cottage cheese (paneer), mozzarella, red pepper, yellow pepper, capsicum, turmeric
powder, chili powder and stir for some time. Then add the yoghurt, sprinkle the all purpose flour
and mix well.
Add salt and bring the mixture to a boil. Take the pan off the flame and let it cool down to a warm
consistency. Set aside to fill in pie.
Now make a dough for the lattice pattern with all purpose flour, chilled and diced butter, a pinch of
salt and cold water. Keep it aside.
Now, ladle the filling into the pie crust and sprinkle the top with the remaining cheese, and make
lattice pattern with the remaining dough.
Place the pie back in the oven at 175 degree Celsius and cook till cheese melts to a golden brown
on top.
Remove the pie from the oven. Let it sit for 5 minutes, cut and serve it hot.