Mushroom
& Cheese Cigars RECIPE
Mushroom & Cheese Cigars is one of the combined food with different culinary traditions. You can make this dish on the number of occlusions in various taste and style. Cook time for the dish is 21 to 25 minutes.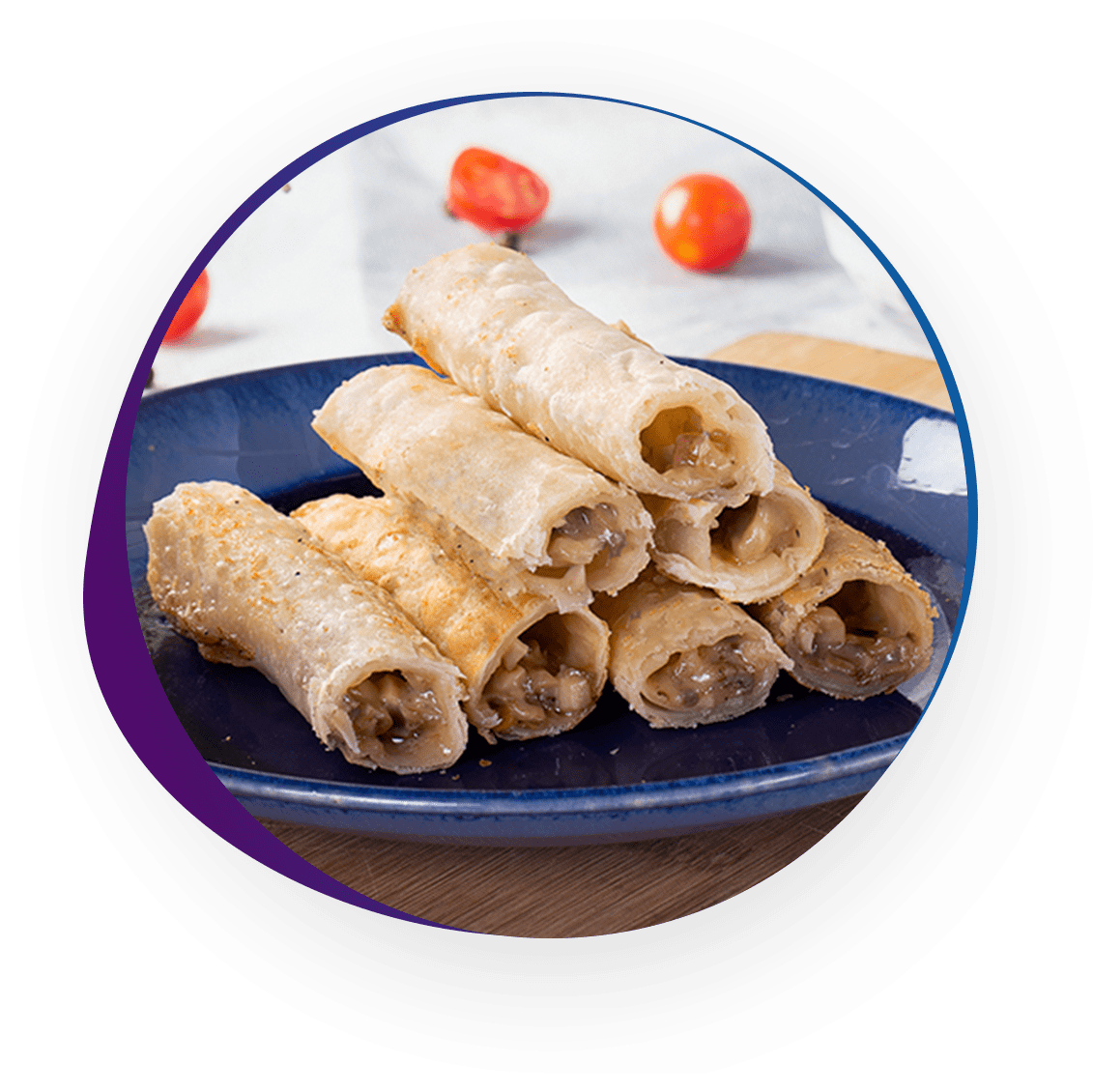 Spring roll sheets 8
Button mushrooms grated 250 grams
Oil 1 teaspoon
Onion chopped 1 medium
Garlic cloves chopped 8-10
Salt to taste
Black peppercorns crushed 1 teaspoon
Fresh thyme 8-10 sprigs
Method
Heat one-teaspoon oil in a non-stick pan, add onion and garlic and sauté for two minutes.
Add mushroom and sauté for two to three minutes or till all the moisture evaporates.
Heat sufficient oil in a kadai.
Add salt, crushed peppercorns and thyme to the pan and sauté for three minutes.
Place a spring roll sheet on a worktop. Place a spoonful of the mushroom mixture in the centre and
sprinkle some grated cheese on top. Roll tightly to form a cigar and seal the edges with the whisked
egg. Similarly make the remaining cigars.
Deep-fry the cigars in hot oil till golden. Drain on absorbent paper.
Serve the cigars hot with mayonnaise dip.