DOSA
TACO RECIPE
Dosa Tacos is a famous dish in South India. It contains a lot of protein and carbohydrates. It is made putting masala vegetables inside it. People love to eat Tacos with garlic chutney, which makes it different in taste than the normal dosha.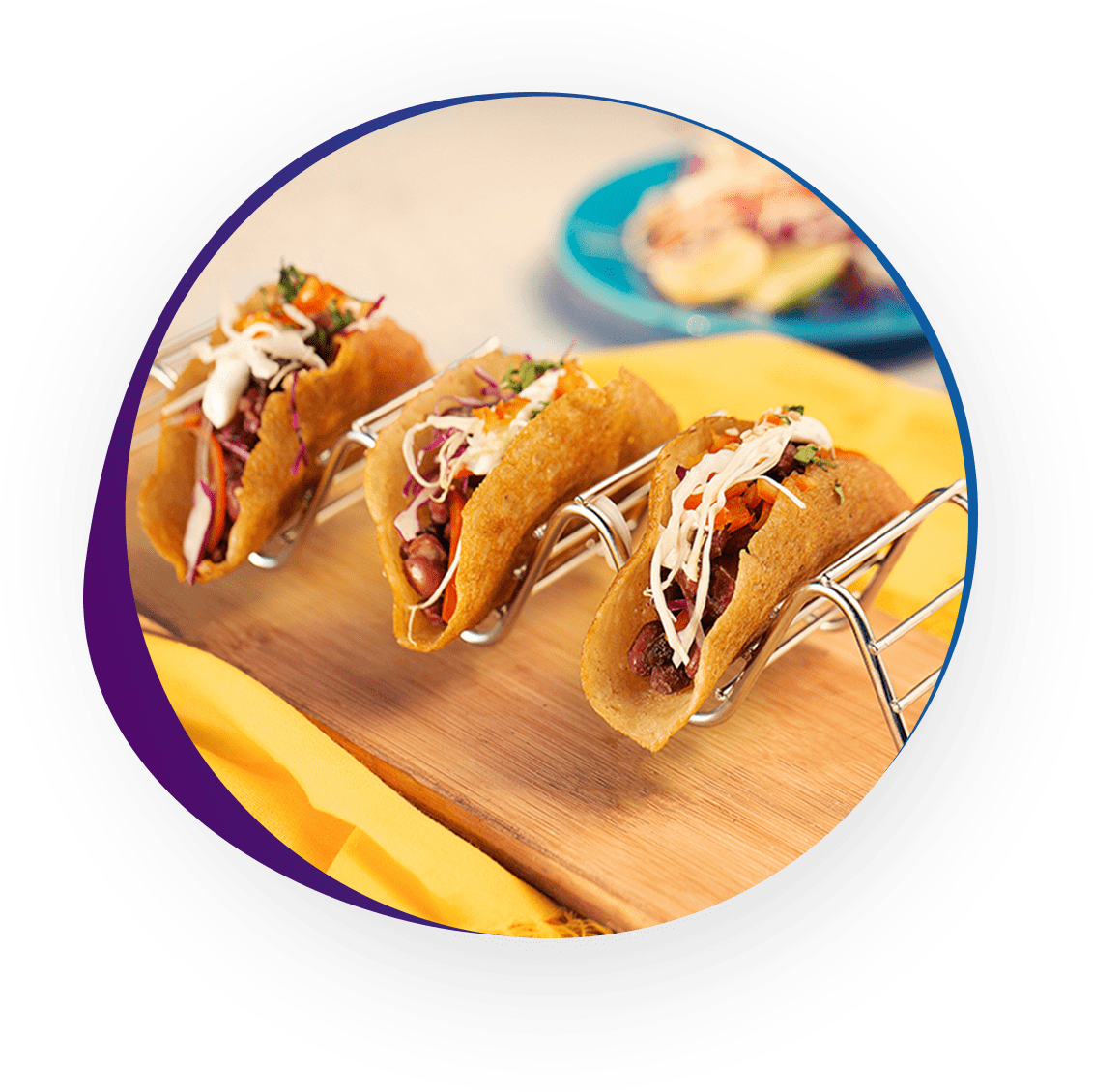 2 tbsp Vegetable Oil
1 tsp Jeera/cumin seeds
8-10 Curry Leaves
½ Cup Onions (Chopped)
2 tsp Garlic (Chopped)
2 tsp Ginger (Chopped)
450 gm Paneer (Grated)
1 no Green chilies (Chopped)
½ tsp Turmeric Powder
1 tsp Red Chilli Powder
Salt to taste For Coriander
Chutney 2 pcs Kashmiri Chillies
2-3 Garlic Cloves
½ cup Coconut (grated)
Other Ingredients :
1 pct Dosa Batter
¼ cup Coriander chili chutney
¼ cup Onions (Sliced)
Method
Heat oil in a pan, add the cumin seeds & curry leaves and fry for 1 min.
Then add the onions, ginger, garlic & fry till slightly golden.
Then add green chilies, fry for 2 mins.
Add turmeric, red chili powder at this point & continue cooking for 2 mins.
Add the rajma beans.
Cook for another 2 mins till masala combines.
In a dosa tawa, add the dosa batter & spread out like a dosa.
Add 1 tsp oil over the dosa & let it fry.
Top the dosa tacos with sliced onions.
Garnish with Shredded Cheese.