KARARI
BHINDI RECIPE
Karari Bhindi ends up being the most loved dish of North Indian families. Simple to get ready at home, this Karari Bhindi formula is made Within a couple of simple steps.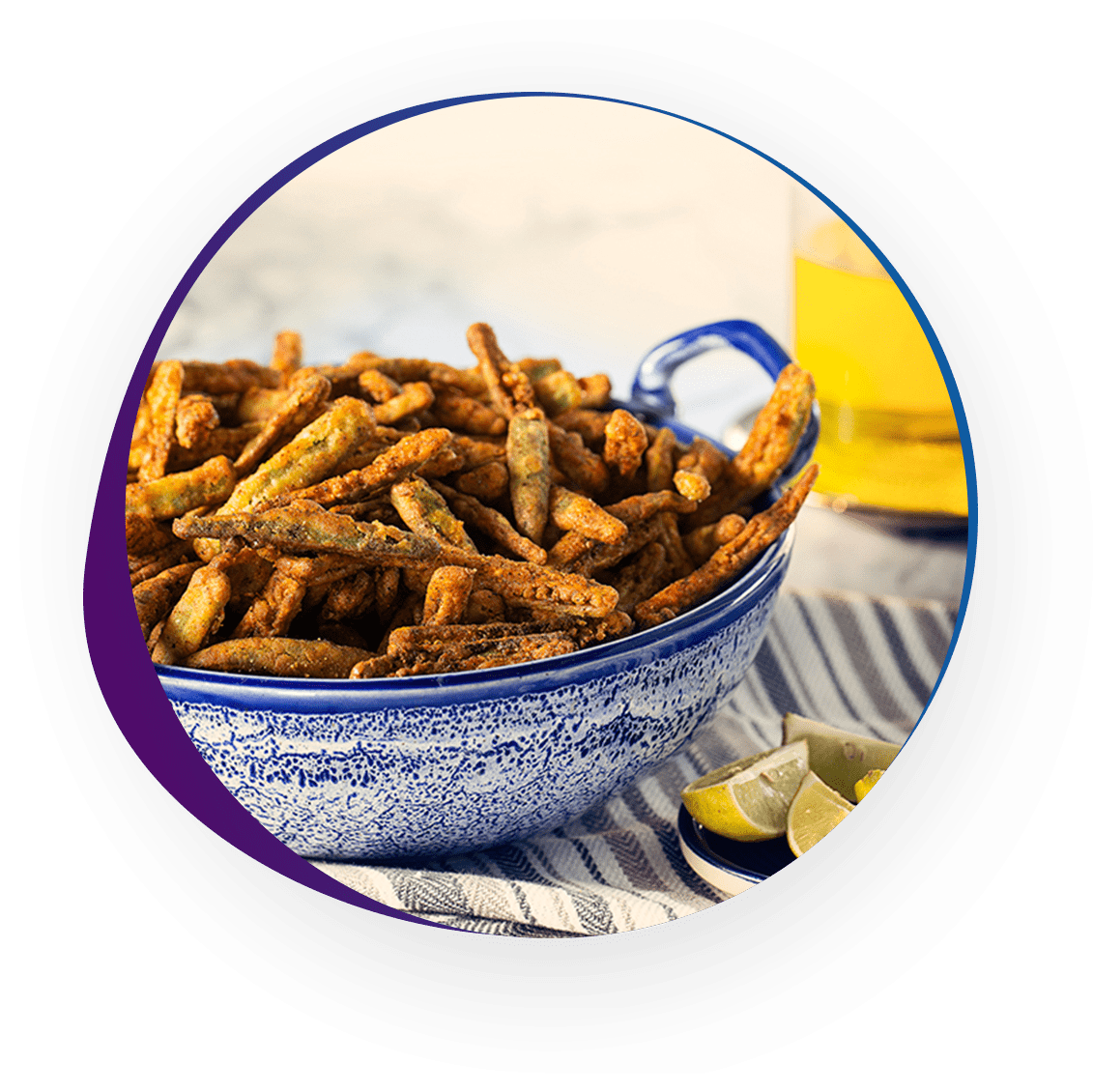 250g Bhindi
1 and 1/2 tsp Salt
1 tsp Red Chilli Powder
1/2 tsp Turmeric Powder
1/2 tsp Garam Masala Powder
1/2 tsp Cumin Powder
1 tsp Chaat Masala Powder
3 tbsp Besan
1 tbsp Cornflour
Oil for frying
1 Lemon
Method
Wash and wipe bhindi. Cut it horizontally into 4 pieces. Discard as many seeds as possible.
Add bhindi, salt, red chilli powder, turmeric powder, garam masala powder, cumin powder and
chaat masala powder in a bowl.
Let it rest for 10-12 minutes.
Bhindi will leave little water.
Now add besan and cornflour to the bowl and mix lightly.
Heat oil in a pan.
Deep fry the bhindi in 3 batches over high heat till browned and crispy.
Remove on a plate lined with kitchen towel to drain the excess oil.
Sprinkle lemon juice on top.